DuroStar DS5500EH 5500-Watt Electric Start Dual Fuel Hybrid Portable Generator
800-629-3325
Mon-Fri 6:00AM - 5:00PM PST
*Free Ground Shipping on orders $49 or more!
Orders less than $49, we charge a flat fee of $6.95 to the Continental US only. All other locations outside of the Continental US will receive discounted rates.
Price Match Guarantee
We will match the price of any new, same size identical in-stock item. Price Match is only valid for one item per purchase. Click here to learn more
Hassle Free Returns
We give you 45 days from the day you receive your purchase to either exchange, receive store credit or get a refund. All you have to do is ship the product back to us.
DuroStar DS5500EH 5500-Watt Electric Start Dual Fuel Hybrid Portable Generator
Overview
The DuroStar 5,500 Watt Mighty Series Dual-Fuel Generator is bar none the most powerful and unique generator in its class. Powered by either gasoline or propane, the dual-fuel capability coupled with an available 5.500 peak watts in a small footprint allows this generator to be used anywhere for anything! Similar units cost 2x as much and are 2x the weight.
Features
Durable DuroStar 7.5 HP, air cooled with low oil shutoff.
Electric Key Start for easy starting when you need it.
Heavy duty steel frame comprised of 1-Inch steel tubing.
Generator sits on frame with four-point isolated motor mounts for smooth operation.
Clean running propane will not gum up or damage the carburetor.
Unlike gasoline, liquid propane can be stored for years.
Flexible line allows for connecting to tanks of any size.
Designed to run on gasoline or propane for maximum convenience.
Wheel kit w/ front handle for easy transporting.
Full power panel with engine shutoff, volt meter, circuit breaker and power outlets.
Run Time Gasoline - Up to 8 Hours at 1/2-Load
Run Time Propane - Up to 8 Hours at 1/2-Load on 20 lb. Tank
Low oil shut-off protects engine.
Super quiet muffler reduces engine noise.
Idle control holds RPM at a constant level even under heavy loads for fuel savings and noise reduction.
Full EPA and CARB Compliance allows for operation in all 50 States
Applications
Jobsites.
Home Backup.
Outdoors and Recreation
Only as Strong as Its Core.The DuroStar XP5500EH provides easy, reliable starting with either the keyed electric start, or E-Z recoil pull start. This unit is durable enough for construction sites as well as easy enough to transport for tailgating or camping. The 5,500 watts of power gives you enough power to run lights, tv, refrigerator, or any other necessary items during a power outage. Packing an impressive 5500 peak watts into a portable unit was no easy task.
Safe & Reliable Operation for Any User. Designed for Safe and Easy Operation, the XP5500EH features a user-friendly, Electric Start, that's as simple as starting your car. It is also equipped with a recoil start in case of the battery being drained. Solid-Fill tires are also standard, they will never run flat, and high leverage handles that make it easy to transport over every terrain. The attached oversized noise reducing Muffler has a built-in Spark Arrestor for safe use in mandated camping areas and jobsites.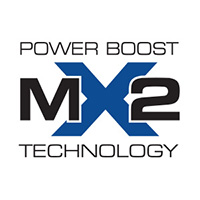 Power Boost Technology: Double the 120V power for Applications and RV's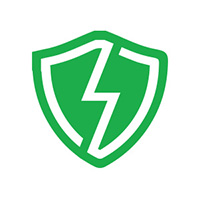 Surge Arrest: Protects your generator from power surges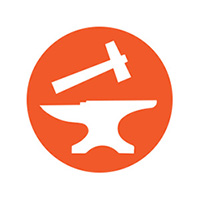 All Metal Construction: Built tough to last even on the roughest job sites.
Extended Runtimes: Up to 8 hours on a full tank of gasoline
Easy Out of Box Operation & Peace of Mind. All DuroStar Generators all carry a 3 Year Residential Factory Warranty and 1 Year Commercial Factory Warranty so if for any reason your generator gives you problems simply let us know and we will do our best to make it right. As always DuroStar offers its 30 Day Satisfaction Guarantee standard on every item we sell. All DuroStar Generators are ready to use out of the box within minutes. Simply remove all packaging, add Oil and Gas and it is ready to begin producing power.
Outlets
(2) 120V 20 Amp Standard Receptacles.
(1) 120v/240v 30 Amp Twist Lock Receptacles.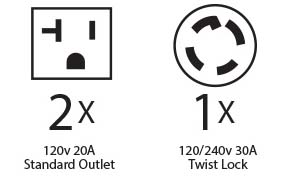 What's in The Box
DuroStar XP5550EH Electric Start Dual Fuel Generator
8" Pneumatic Knobby Style Solid Fill Tires
Flip-Up Stow Away Handles
Generator Tool Kit
Owner's manual
Warranty
3-Year Residential Limited Factory Warranty
1-Year Commercial Limited Factory Warranty
30 Day Satisfaction Guarantee.
Specifications
Specifications
Sku
DS5500EH
Brand
DuroStar
Max AC Output
5,500 Watts
Rated AC Output
4,500 Watts
Engine Displacement
224cc
Horsepower
7.5 Hp
Amperage
36.6A / 18.8A
Current
120v / 240v
Run Time on Gasoline
Up to 8 Hours at 1/2 Load
Run Time on Propane
Up to 8 hours at 1/2 Load on 20 lb. Tank
Fuel Tank Capacity
4 Gallons
Start Type
Electrc / Recoil
EPA Approved
EPA and CARB Compliance / 50-State Status
Decibels
69 dB(A)
Shipping Weight
129 lbs.