DuroStar DS10000EH 10000-Watt 18-Hp Dual Fuel HYBRID Generator w/ Electric Start
800-629-3325
Mon-Fri 6:00AM - 5:00PM PST
*Free Ground Shipping on orders $49 or more!
Orders less than $49, we charge a flat fee of $6.95 to the Continental US only. All other locations outside of the Continental US will receive discounted rates.
Price Match Guarantee
We will match the price of any new, same size identical in-stock item. Price Match is only valid for one item per purchase. Click here to learn more
Hassle Free Returns
We give you 45 days from the day you receive your purchase to either exchange, receive store credit or get a refund. All you have to do is ship the product back to us.
In stock

, Ships within 24 Hours
LIFTGATE SERVICE RECOMMENDED
DuroStar DS10000EH 10000-Watt 18-Hp Dual Fuel HYBRID Generator w/ Electric Start
Overview
Be prepared for the big storm or any power outage with the flexibility of the DuroStar DS10000EH 10,000 Watt Hybrid Dual Fuel Generator. Adding the capability of being able to operate on Gasoline or Liquid Propane, you will be able to provide safe, reliable power when you need it while increasing your generator's run time. By also operating on propane, the LPG fuel will not gum up or foul your generator's carburetor while still giving you quick, reliable starts every time. DuroStar Generators are perfect for any application where portable power is needed; whether it's because of a natural disaster or needed for camping in the woods, DuroStar will deliver. Powering this unit is a 18 Horsepower, DuroStar Over Head Valve Engine. This feeds the fully loaded power panel with a peak 10,000 watts and 8,000 constant watts of power. Also contained on the power panel is the RV Switch, Idle Control, Keyed Electric Start, Engine Shutoff Switch, Volt Meter, and Circuit Breakers. These units are EPA approved for safe use in U.S. National Parks thanks to the quiet exhaust with spark arrestor. The sound level of these generators are 72 dBA while running a load and drops down to 45 dBA while idle control is engaged with no load for an even quieter operation. DuroStar Generators are designed to help you stay safe and secure during any type of power outages; expected or unexpected.
Features
Powerful 18 HP Engine is able to accept high wattage loads with ease.
This Generator has endless uses; from Home Standby Power, Jobsites to a Weekend with the RV.
Equipped with Low Oil Protection, AC and DC Regulators, and a Spark Arrestor, Your unit will remain safe and in top operating condition.
Electric Start is as simple as turning on your car - if the battery is discharged simply use the 1-pull recoil cord to start the generator.
This unit was designed to allow anyone to start and operate. All models are available with Electric and Recoil Start.
Our Friendly Technicians know these units inside and out. Have a Technical Question? Give them a call and they will be glad to help you out.
When the idle control is switched on it automatically lowers the RPM's to an idle when no power is being used. When power is used it automatically raises the RPM to respond to the load and then lowers it again when the load is removed. This feature dramatically saves fuel and reduces noise when engaged.
RV Switch (Voltage Selector) Allows the user to get maximum power from each of the 120 Volt Receptacle. It also allows the user to choose between operating the Generator at both 120V and 240V simultaneously, or at 120 only with full power. It is recommended that the Voltage Selector switch always be in the 120V position unless 240V is required.
Heavy duty frame with four point fully isolated motor mounts for smooth quiet operation.
Full power panel with oil warning light, volt meter, circuit breaker and power outlets.
Run Time Gasoline - Up to 10 Hours at 1/2-Load
Run Time Propane - Up to 10 Hours at 1/2-Load on 40 lb. Tank
Low oil shut-off protects engine.
Quiet Muffler reduces engine noise.
Full EPA and CARB Compliance allows for operation in all 50 States
Aplications
Jobsites.
Home Backup.
Outdoors and Recreation
Only as Strong as Its Core.The DuroStar DS10000EH is the first unit to feature a 18 Horsepower, OHV Air Cooled Engine. Look around and you will not find another unit with this large of an engine. This powerplant produces the 10,000 watts of peak power that feeds the fully functional power panel. A newly added feature is the Idle Control (referred to as Auto Throttle) which enable the motor to maintain RPM's under varying loads. This help maximizes fuel efficiency while minimizing the noise output. By utilizing a 18 HP engine, the DS10000EH can handle heavy electrical loads as well as easily power multiple small load appliances simultaneously.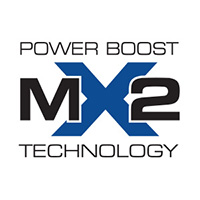 Power Boost Technology: Double the 120V power for Applications and RV's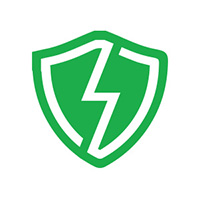 Surge Arrest: Protects your generator from power surges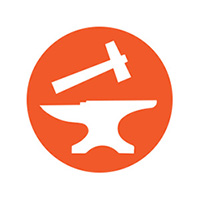 All Metal Construction: Built tough to last even on the roughest job sites.
Extended Runtimes: Up to 8 hours on a full tank of gasoline
Easy Out of Box Operation & Peace of Mind. All DuroStar Generators all carry a 1 Year Factory Warranty so if for any reason your generator gives you problems simply let us know and we will do our best to make it right. As always DuroStar offers its 30 Day Satisfaction Guarantee standard on every item we sell. All DuroStar Generators are ready to use out of the box within minutes. Simply remove all packaging, add Oil and Gas and it is ready to begin producing power.
Outlets
(2) 120v 20A Standard Outlet
(1) 120/240v 50A Heavy Duty Outlet
(1) 120/240v 30A Twist Lock
(1) 120v 30A Twist Lock
What's in The Box
DuroStar DS10000EH Electric Start Dual Fuel Generator.
12V Generator Battery.
Generator Wheel Kit.
Generator Tool Kit.
Owner's manual
Warranty
3-Year Residential Limited Factory Warranty
1-Year Commercial Limited Factory Warranty
30 Day Satisfaction Guarantee.
Specifications
Specifications
Brand
DuroStar
Model
DS10000EH
Max AC Output (Watts)
10000
Rated AC Output (Watts)
8000
Fuel Tank Capacity (Gallons)
8.3
Engine
18Hp DuroStar Air Cooled OHV Engine
Low Oil lamp/Shutoff
Yes
Start Type
Electric/Recoil
Spark Arrestor
Yes
Run Time on Gasoline
Up to 8 Hours at 1/2 Load
Run Time on Propane
Up to 9 hours at 1/2 Load on 40 lb. Tank
EPA Approved
EPA and CARB Compliance/50-State Status
Current (Volts)
(120V/240VAC) and (12VDC)
Amps
66.5A/33.3A.
Decibels (db)
72
Horsepower (HP)
18
Torque (ft/lb)
21
Displacement (cc)
439
120V 20 Amp Standard Receptacles
2
120V 30 Amp Twist Lock Receptacles
1
120v/240v 30 Amp Twist Lock
1
120v/240v 50 Amp Heavy Duty Outlet
1
10A 12V utility connection for charging a battery or running 12V devices.
1